Before I get into the contents of this project, I would first like to thank Mr. Henri van Bemmel, my physics teacher, for being my adult sponsor for the Team Canada ISEF-2020 application and guiding me through the project and application process. I would also like to thank Mr. Carlo Di Felice, Mr. Stephen Jay, and Dr. Dennis Mark for being a part of the project's institutional review board (IRB), serving as the roles of the school administrator, educator, and medical professional respectively. If you are reading this, thank you very much. I will be forever grateful for your support.
I'd also like to thank Dr. Paul Kortenaar and the Weston Family Foundation for the 2021 Weston Youth Innovation Award. I'm very thankful for receiving first place and I hope to put the award money to good use.
Last fall, I made a project on using an artificial intelligence model to classify certain skin lesions, and also made a magnetic smartphone attachment that allows your smartphone to have polarized imaging capabilities. Polarized imaging is a dermoscopic technique that uses a polarized lights to decrease glare on a skin lesion, while also increasing the visibility of structures in the lesion. I wanted to see if this device would make the AI more accurate, considering I trained it using a dermoscopic image set, which would contain some polarized lesions.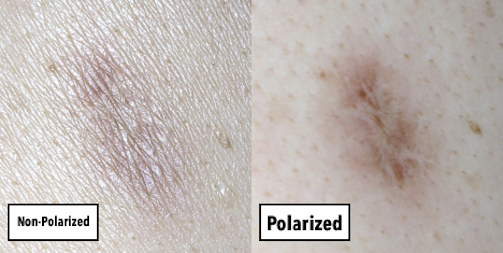 I entered the project into the Team Canada selection for the Intel Science and Engineering Fair (ISEF). After the first round, I was able to get promoted onto to the shortlist with 30 other contestants.
In May of 2020, I entered my project into the Youth Science Canada Online STEM Fair. I received the Ted Rogers Innovation Award for my project, and I was also able to win three other awards: one for being a top project in the region, one for being identified as an oustanding project by national organizers, and one for being a winner of the Disease &amp Illness challenge. I was one of 10 people to receive the Ted Rogers Innovation Award and one of 57 people to receive the national award.
In June of 2021, my project won first place for the Weston Youth Innovation Award, which was generously supported by the Weston Family Foundation. I'm very grateful for this award and I hope to use the money from the award towards further developing this project and my university. Additionally, I'd like to say congratulations to the other winners of this year's award. All of your projects were awesome!
Meet 2021 1st place #WestonYouthInnovationAward winner Andrew Pun! He created Polarderm, a 3D smartphone camera attachment & AI app that identifies 7 types of skin lesions like melanoma & basal cell carcinoma. Learn more about Andrew & others 👉 https://t.co/EN8yzUtpqz pic.twitter.com/0BxjofL6F1

— Ontario Science Centre (@OntScienceCtr) June 29, 2021
You can check out my project here. It has all the information and details on my project.
You can also check out my artificial intelligence webapp here.
I also made a video for the YSC Online STEM Fair, you can watch it below.
Here's a tweet from Youth Science Canada about my project! I'm honoured. They've also got tweets for other outstanding projects. Congrats to everyone!
Celebrating our YSC Online STEM Fair Challenge Winners

Using AI and Polarized Imaging to Assist Physicians With Early Skin Cancer Diagnosis
Disease & Illness Challenge Winner
by Andrew Pun

Learn more at:https://t.co/Bwvsdk8hVV pic.twitter.com/AqcP2yzsXT

— Youth Science Canada (@ysc_sjc) July 30, 2020
Additionally, I was invited to go to the 2020 STEM Entrepreneurship Bootcamp, where me and fellow YSC participants Haarini Suntharlingam and Teagan Robinson all combined our projects into one entrepreneurship pitch. Our team managed to win first place in an online meeting competition! We're really proud of that as well. You can read about the bootcamp here and here, and if you're interested, you should consider joining it next year.
Ten bright minds from Canada's science fair community prepare to wrap up an intensive four-day bootcamp to learn more about bringing their innovation to market.

The STEM Bootcamp is supported by @Rogers and the @TedRogersFund program.

Learn more at:https://t.co/KWoqNjdn02 pic.twitter.com/y1roHWzR6h

— Youth Science Canada (@ysc_sjc) August 14, 2020
I also made a Powerpoint presentation for ISEF Team Canada. Check it out!
I've also got the original research plan/project proposal and final report I did for ISEF Team Canada. You can check those out if you're interested.